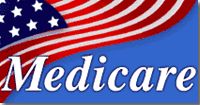 Medicare Supplements
Individual | Group | Retirees
Medicare Supplement or Medigap policy is health insurance sold by private insurance companies to fill the "gaps" in Original Medicare Plan coverage. Medicare supplement plans help pay health care costs that the Original Medicare Plan doesn't cover.
With her broad experience as a
senior specialist
,
Bett has the necessary credentials to guide you through the Medicare morass
and toward the most appropriate solutions.
Useful information

Download the brochure, "Choosing a Medigap Policy":A Guide to Health Insurance for People with Medicare." May take a minute or two to load.
Visit the Seniors Choice website at www.seniorschoiceplan.com to take advantage of the online quoting engine at the bottom right of the webpage. Note: This quoting engine only applies to Medco Health
Since its inception in 2003, Medicare Part D has presented seniors with an array of confusing options. Links below* are presented to give you some assistance in navigating your way through the choices you have.
If your drug costs are currently running into the gap, the so-called donut hole, be sure and contact Bett who can acquaint you with Senior Solutions, which covers brand-name drugs in the gap.
Additional Information for MEDICARE PART D

Find out what type of coverage you qualify for at medicare.gov
Private Fee for Service (PFSS) and Medicare Advantage Plan (MAPD) funding cuts